Municipal Kalman Chernel Library holdings cover general collections.
The collection includes documents in several scientific fields as well as juvenile and adult polite literature.
Its predecessor in title was established in 1952. The institution is financed by the Koszeg Local Government. The Library has been run in the same place since 1984. The building, the former Musser-house, was built in classical style at the beginning of the 19th century. Throughout the years it had several functions: served as a public school for boys since 1876; gave place to an elementary school since 1948; later a rag-trade workshop, then the municipal gymnasium operated in it.
When it was opened in 1984, it was one of the most modern libraries with its 1340 square metre territory. Nowadays, only 914 square metres are utilized for financial purposes. The Library provides 14 other settlements in its surroundings with library service. Approximately 70 000 documents including nearly 2500 DVDs, 1500 CDs, and 120 periodicals are available for users.
About Kálmán Chernel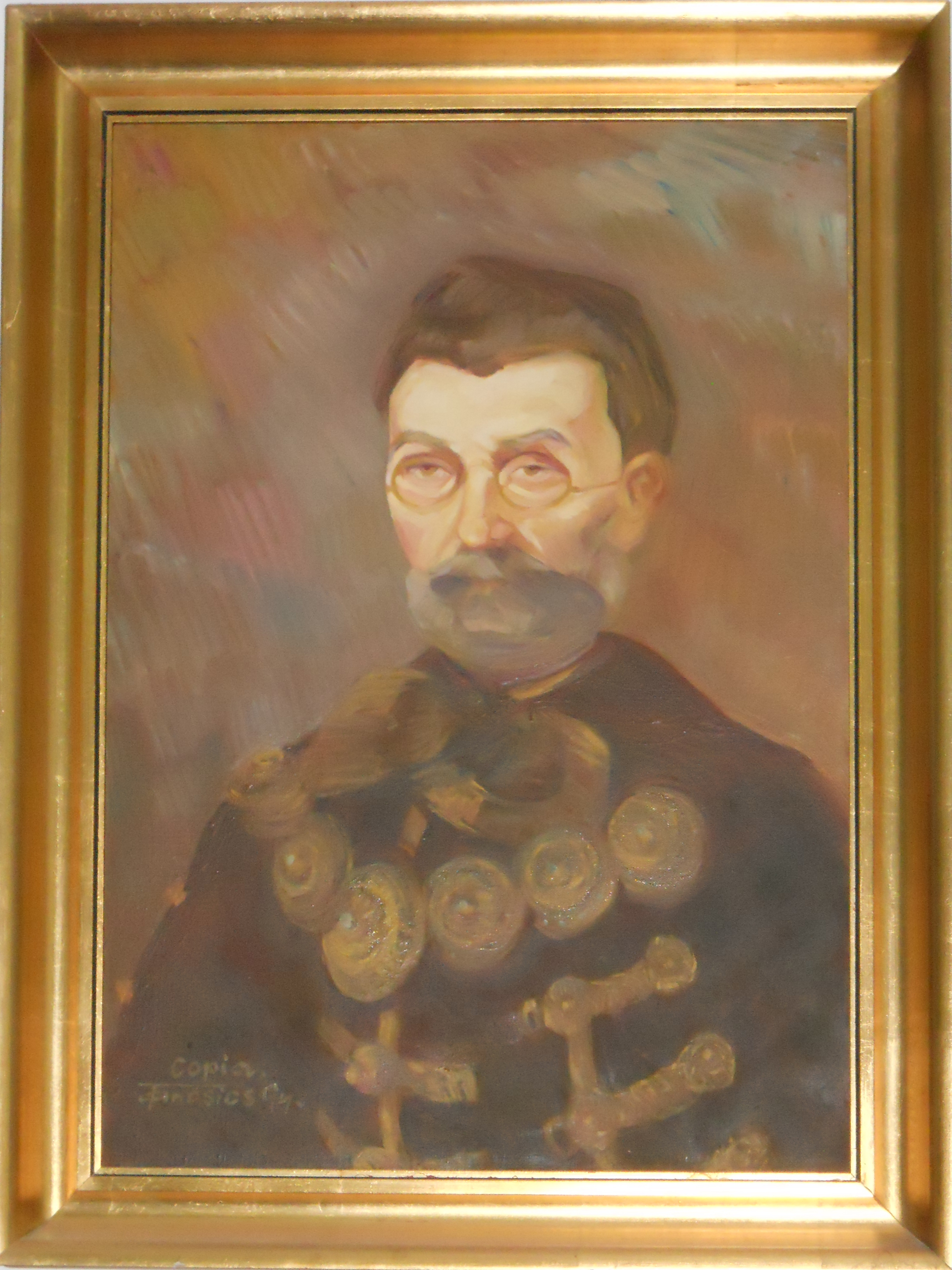 Kálmán Chernel (Chernelházi) was born in Kőszeg on the 6th April 1822. His parents were Ferenc Chernel, judge in the district, and Teréz Barthodeiszky. He was a landowner, a lawyer, a county deputy notary, a local historian, and a naturalist. His wife was countess Mária Festetich; his son was István Chernel, an ornithologist. He attended the secondary grammar school in Kőszeg, then graduated from the college in Szombethely; later studied law in Pozsony. He took his lawyer examination during the 1843-1844 diet in the Parliament. He worked in Sopron county as a deputy notary. He did not hold an official position after the Revolution in 1848; he devoted his time to natural and historic studies and took part actively in the social life of the city. He was the deputy head of the savings bank and did charity work for orphans and poor children. He was one of the members who established the Hungarian Historic Community, and was also the correspondent member of the Prussian an Bavarian Horticultural Community. In an honour for his work he was awarded the Kőszeg Freeman title. He died in Kőszeg on the 21th April 1891, he was buried in the Municipal Cemetery. His grave was declared to be part of the National Graveyard by the National Reverence Committee. His main achievement: Present and Past of Kőszeg Part I-II. (Szombathely, 1878) His articles were published in several contemporary journals and periodicals. His pen name: Algernon.